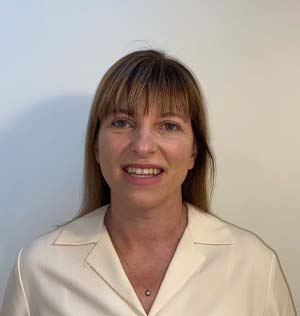 Dr. Susan Szimonisz is working with SMG for a temporary time period from December 2020 through March 2021. After receiving her undergraduate degree at the University of Rochester and her M.D. from State University of Buffalo School of Medicine, she completed a residency program of Internal Medicine and Pediatrics at Baystate Medical Center in Springfield, MA. Dr. Szimonisz has 18 years' experience in Primary Care and has been working at an Ear, Nose, and Throat practice for the last 2 years. She has clinical interests in patient education, allergy and asthma, and chronic disease management.
Dr. Szimonisz enjoys spending time outdoors with her family, friends, and dogs. She loves to travel and explore other cultures. Her favorite season is winter, and she is always happy to see the snow falling! Everyone in Dr. Szimonisz's family plays hockey. She also enjoys tennis and horseback riding, and any sport that involves snow.
Dr. Szimonisz's philosophy is to try always to be fair, continue learning, and enjoy the amazing things that happen every day. She hopes that patients feel like partners in their health care and expect shared decision making.
Welcome to the team, Dr. S!