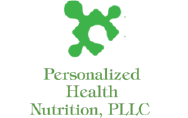 In collaboration with Personalized Health Nutrition, PLLC, Sheridan Medical Group provides nutrition services to patients in a supportive, science-based setting. We work closely along with you and your provider to determine your specific needs and help you achieve your goals through continued education and self-management.
One-on-one nutrition education and counseling with a Registered Dietitian is available for:
Type 1 and 2 Diabetes
Healthy Pregnancy
Gestational Diabetes
Celiac Disease
Pre-Diabetes
Food Allergies and Intolerances
Weight Management
Vegetarian and Vegan Diets
Heart Disease
Oncology
High Blood Pressure
Sports Nutrition
High Cholesterol
Healthy Eating
Gastrointestinal Disorders
We participate with most insurance companies including Aetna, Blue Cross & Blue Shield, Cigna, Fidelis, Independent Health, Medicare, United, Univera, and YourCare.
If you are interested in scheduling an appointment to discuss any nutritional concerns, please talk with your primary care provider and/or your medical home team or call our office at 332-4476.